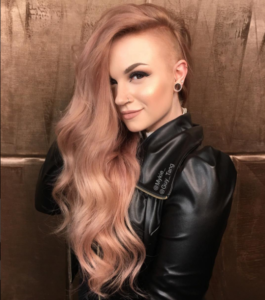 October 17th, 2016 by
Hair Extension Magazine
Instagram Trends: Rose Gold
Rose gold hair seems to be slowly taking over Instagram one dye job at a time. The trend has been featured on Instagram accounts of industry leaders like Cosmo Prof and many celebrity hairstylists, such as Guy Tang.  When Kylie Jenner went for this trend last week and posted her transformation, she basically solidified rose gold's title as the must-have color of fall.
Here are just a few examples of the trend that is exploding this season.  If you take the plunge and follow the rose gold trend, click here to get some ideas on how to accessorize your new hair color!
A post shared by Kylie (@kyliejenner) on
Which one is your favorite? Comment below!