As a stylist, the responsibility of always having to provide the best possible products for your clients can become overwhelming!  Luckily, we've got you covered when it comes to hair extensions.
HEM is your #1 resource for all things hair extensions and can answer any questions you may have from the best hair extension method to the type of hair suitable for your clients.  If you are new to hair extensions or are looking to expand your business, then you've come to the right place.
Are You Looking for a New Hair Extension Brand?
When looking for a new hair extension company, make sure to consider the following:
+ Quality of the hair
+ Type of hair
+ Color Selection
+ Price
+ Length of application
+ Reusability
+ Shipping time
+ Customer service
+ Education support (live or virtual)
+ Post education support (marketing materials, troubleshooting)
How to Choose A Quality Hair Extension Company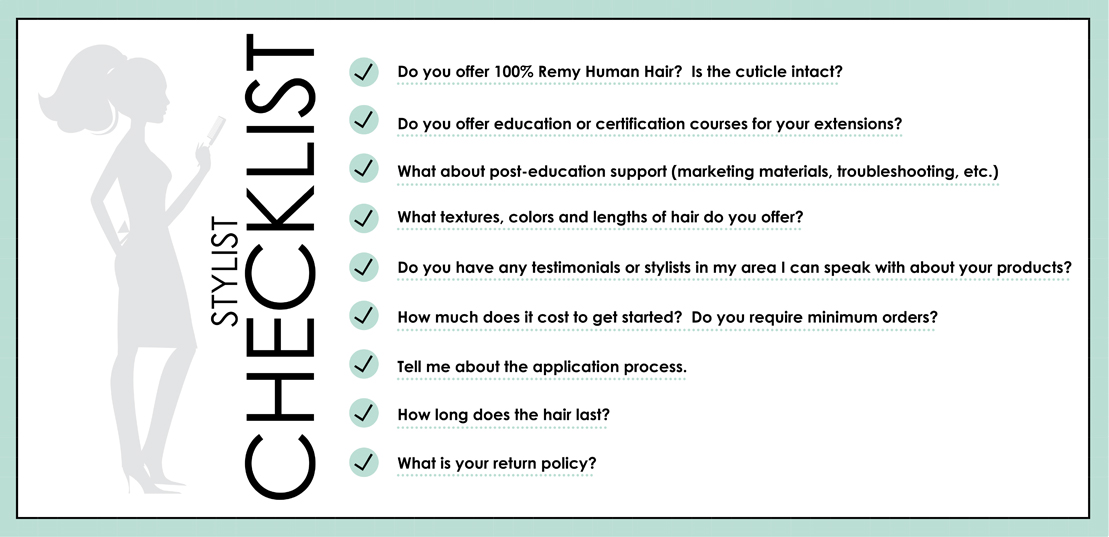 Not Sure Which Hair Extension Method to Choose?
Finding a hair extension method that is suitable for your client depends on their lifestyle, budget and hair type.
What should you consider as a stylist when choosing a hair extension method?

+ Your target market for customers
+ How much you charge for a haircut will help determine your price point for hair extensions as a service.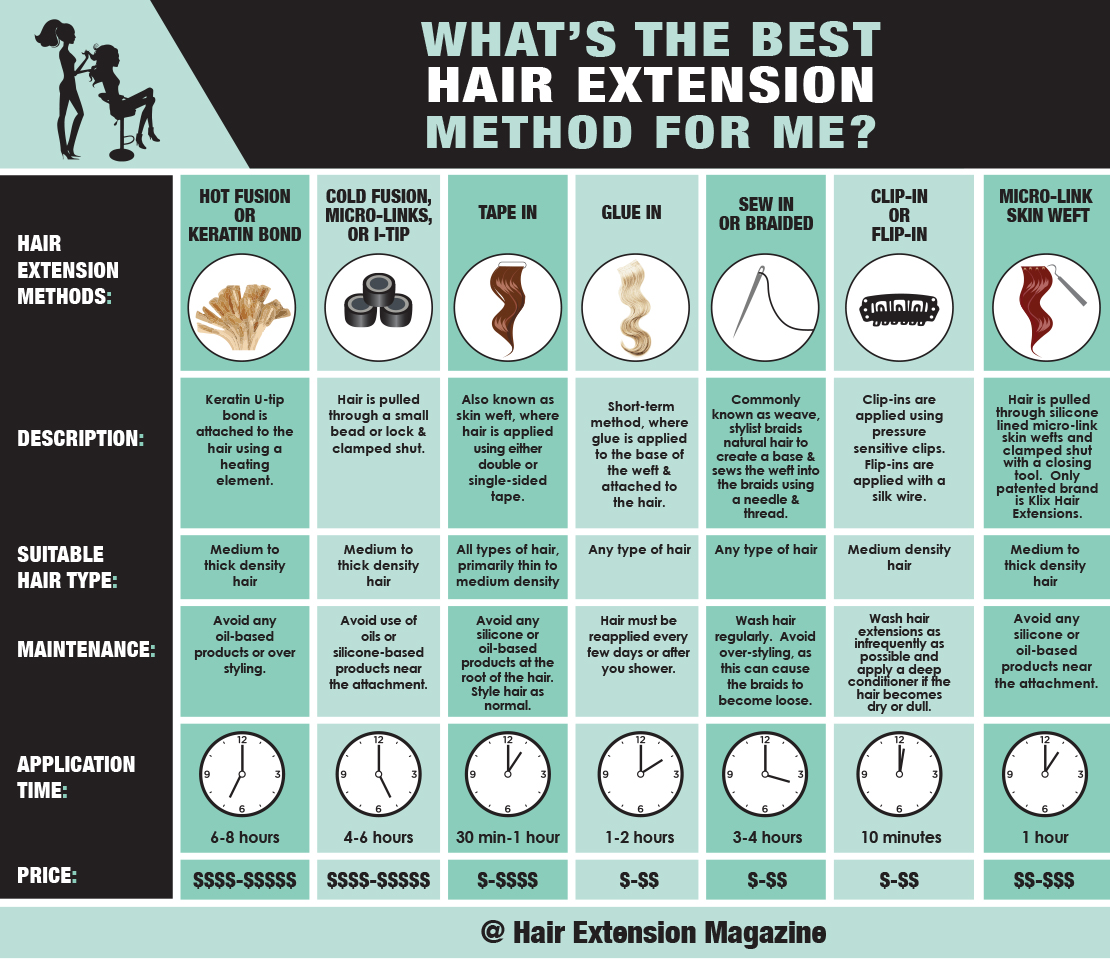 Already Know Your FAVORITE Hair Extensions?
Tell us all about it!  We love hearing your feedback, thoughts, and experience with the best hair extension brands on the market!
Hair Extensions FAQ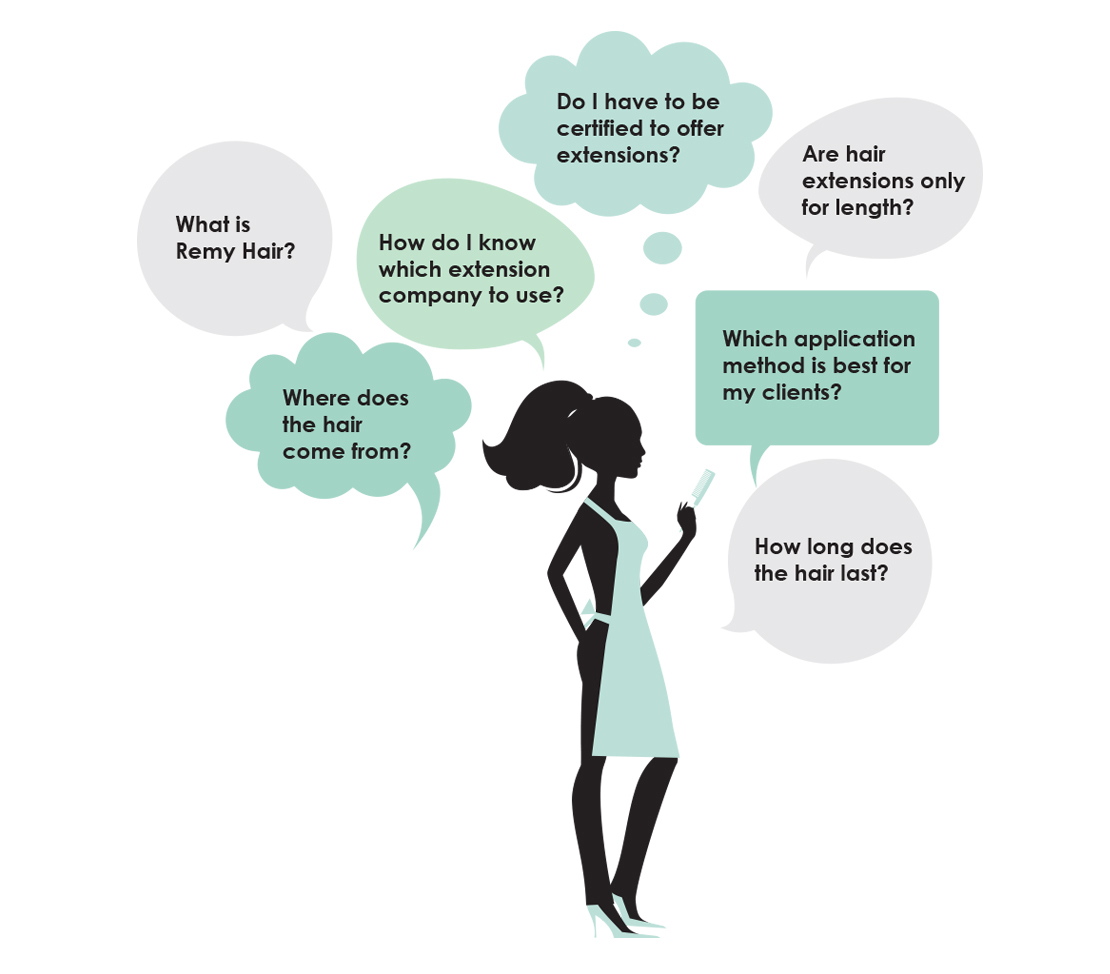 Q: What is Remy Hair?
A: Remy Hair is a term for the way the hair is collected and manufactured, where you can distinguish the root end of the hair from the tip.
Q: How do I know which hair extension company to use?
A: Do your research on the Best Hair Extension Brands and read reviews.  Contact multiple companies and use the checklist below as a guideline for which questions to ask when looking for a new company.
Q: Are hair extensions just for length?
A: Nope!  Hair extensions can also be used for volume, add pops of color or chemical-free highlights and can even fix a bad haircut.
Q: Do I have to be certified to offer extensions?
A: Not necessarily, however, a company that offers education will be able to support you through troubleshooting and post-education support, which in turn benefits your clients.
Q: Where does the hair come from?
A:  Typically, hair types come from Russia, India, and China.
Q: How long does the hair last?
A: Depending on the method, hair can last anywhere between 3 months to a year, with proper care and maintenance.
Q: Which application method is best for my clients?
A:  The right hair extension method for you client depends on the hair type, budget, and lifestyle of your clientele.

Are you looking for something?
WHAT'S TRENDING:
STAY BEAUTIFUL:
Get the Inside Scoop