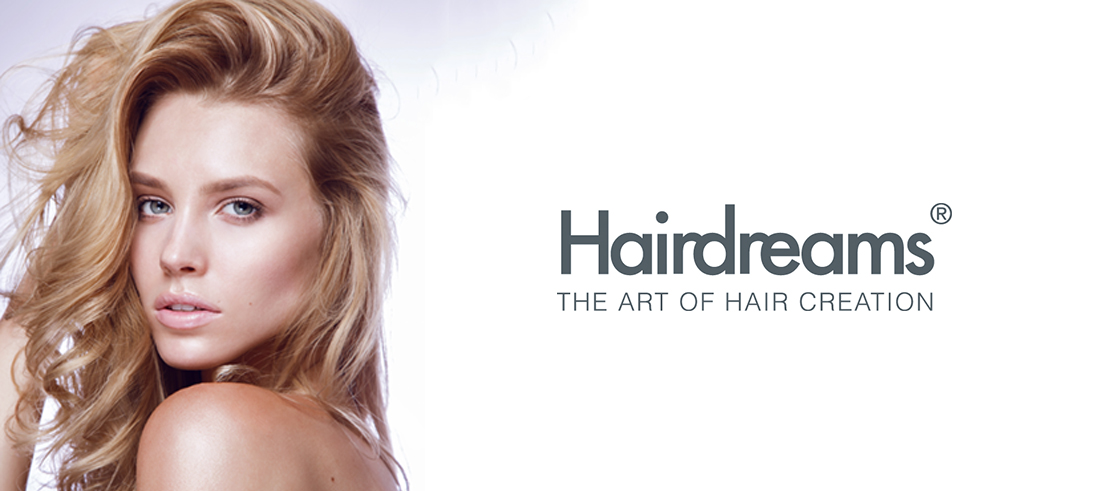 Hair Dreams partners with leading stylists around the world, who regularly style celebrities, actresses, singers and models. Hair Dreams has implemented a strict 15- step quality check, where only healthy, thoroughly tested hair will pass. Proof of their quality is backed by their guarantee of faultless hair quality during the entire wearing period.
Two hair qualities are offered; Hairdreams 7 star SPECIAL and Hairdreams 5 star. The Hairdreams 7 Star SPECIAL is raw European hair, with natural colors ranging from blonde to dark brown. Hair is handpicked by specially trained Hairdreams representatives and can take up to 10 days to manufacture an average hair extension.
Hairdreams 5 star is good quality hair made from black human hair. Hair is purchased from wholesalers and must be rearranged so hair points in the same direction. Once the hair has gone through a lightening process, the hair is colored.
Hair Dreams offers a full range of products from systems that will give you volume, length, or pops of color. Their hair is hand processed and can last anywhere between six months to a year, depending on the regular aftercare of the client.
All Hair Dreams stylists are required to attend a training.
VISIT THE BRAND WEBSITE WRITE A REVIEW